Link @Sheraton Café
Stay Connected and Relax
Stay connected to what's important to you at the Link@Sheraton while enjoying the lobby café's variety of drinks and light snacks. Link@SheratonSM experienced with Microsoft® is located in the heart of the lobby at Sheraton Grand Hotel, where guests come together to meet, connect and relax.
Open 24 hours.
Cake Away
Choose a delicious cake from Link@Sheraton Dubai for your special occasion such as birthdays, weddings, anniversary or just because you deserve it. We offer a variety of cakes and cupcakes for every occasion.
Peruse the offerings of cakes, tarts and pastries crafted with bold combinations of flavors and textures that are at once vibrant and comforting, daring and familiar. One-of-a-kind and delicious, extreme attention to detail is evident.
Afternoon Tea

Reconnect through world aromas. We have carefully selected an array of famous teas and infusions from the best known tea growing regions across the world. The selection includes different black teas from India, Kenya and Sri Lanka, green teas from Japan and China, plus flowering, herbal, fruity, white and oolong teas.
Match your tea with a selection of fine cakes and pastries, freshly made scones from our bakery or assorted finger sandwiches & Viennese bridge rolls.
Enjoy our selection of teas:
English Breakfast Tea
Earl Grey Tea
Chamomile Tea
Peppermint Tea
Green Tea
Link@Sheraton Café Menu
Enjoy coffee and a satisfying snack as you stay in touch and catch up. From croissants to chocolate muffins, from quinoa salad to delicious puff pastry, Link @ Sheraton offers freshly prepared food availble during the day.
Meet the Chef: Rene Guttzeit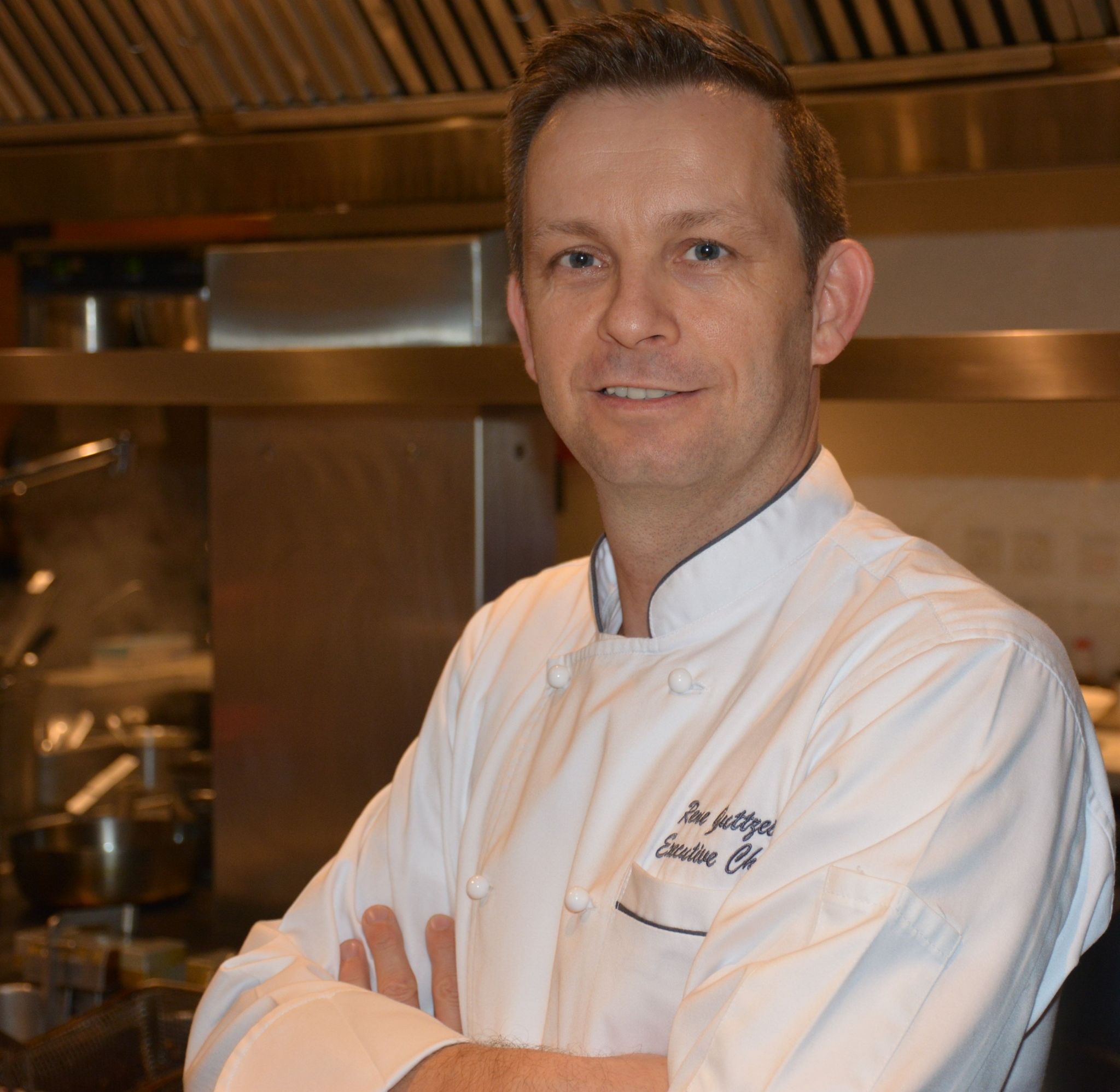 Sheraton Grand Hotel, Dubai has welcomed Executive Chef Rene Guttzeit. In his new role, Rene will drive innovation, maintain a competitive edge within the market and lead a highly skilled team of restaurant professionals to ensure high quality food and service remains at world class hotel standards. He will also oversee the operations of the restaurant, in-room dining and banquet areas.
With over 25 years' experience in the kitchens of prestigious restaurants and five-star hotels around the world, Rene brings a creativity and innovation that our hotel guests will relish.
To this day, Rene likes to keep his food simple, letting the natural flavors from the finest ingredients speak for themselves, dismissing the overly modified food that many people eat nowadays. Rene loves to prepare Asian cuisine, enjoying its diverse flavors, as well as dishes from his native country, Germany.